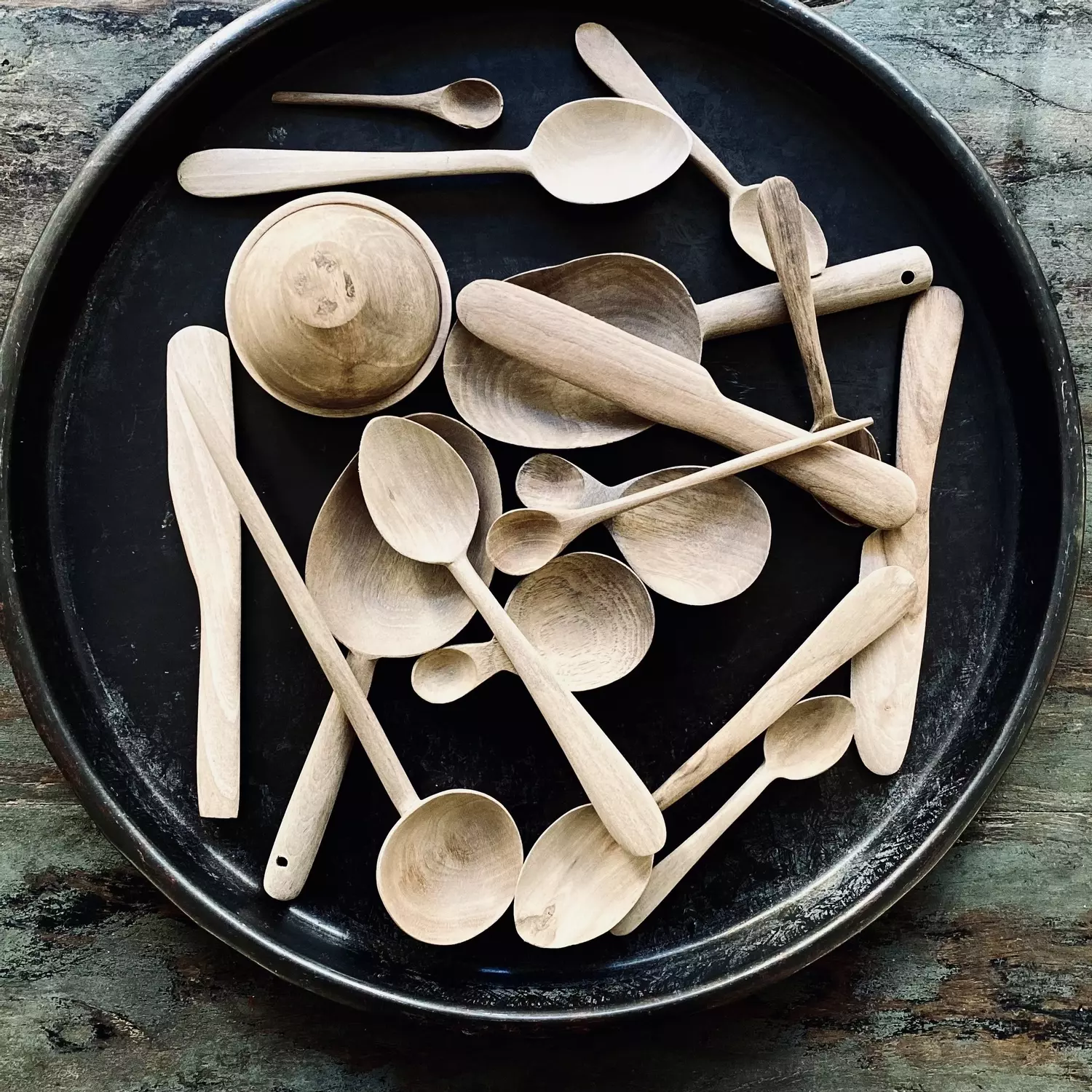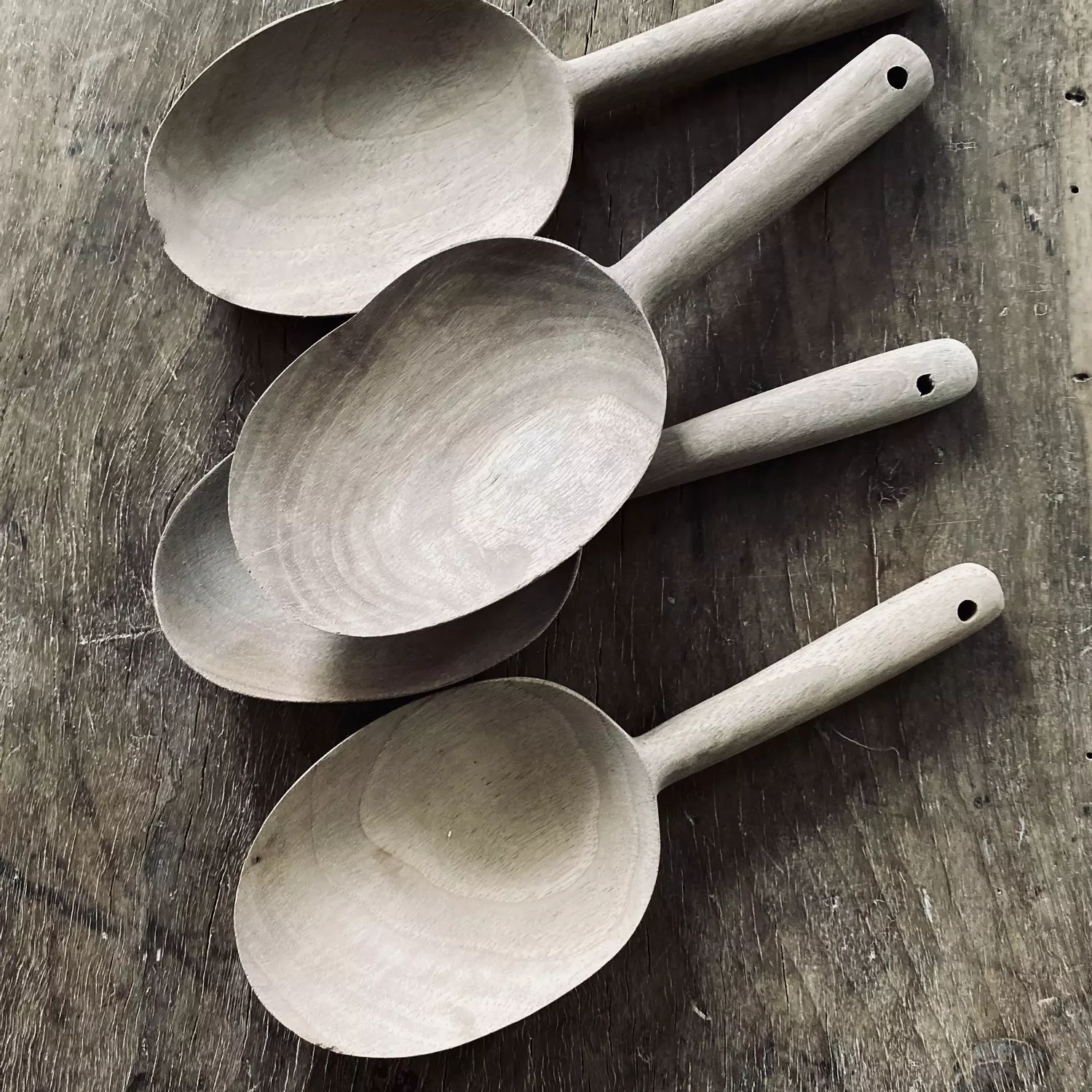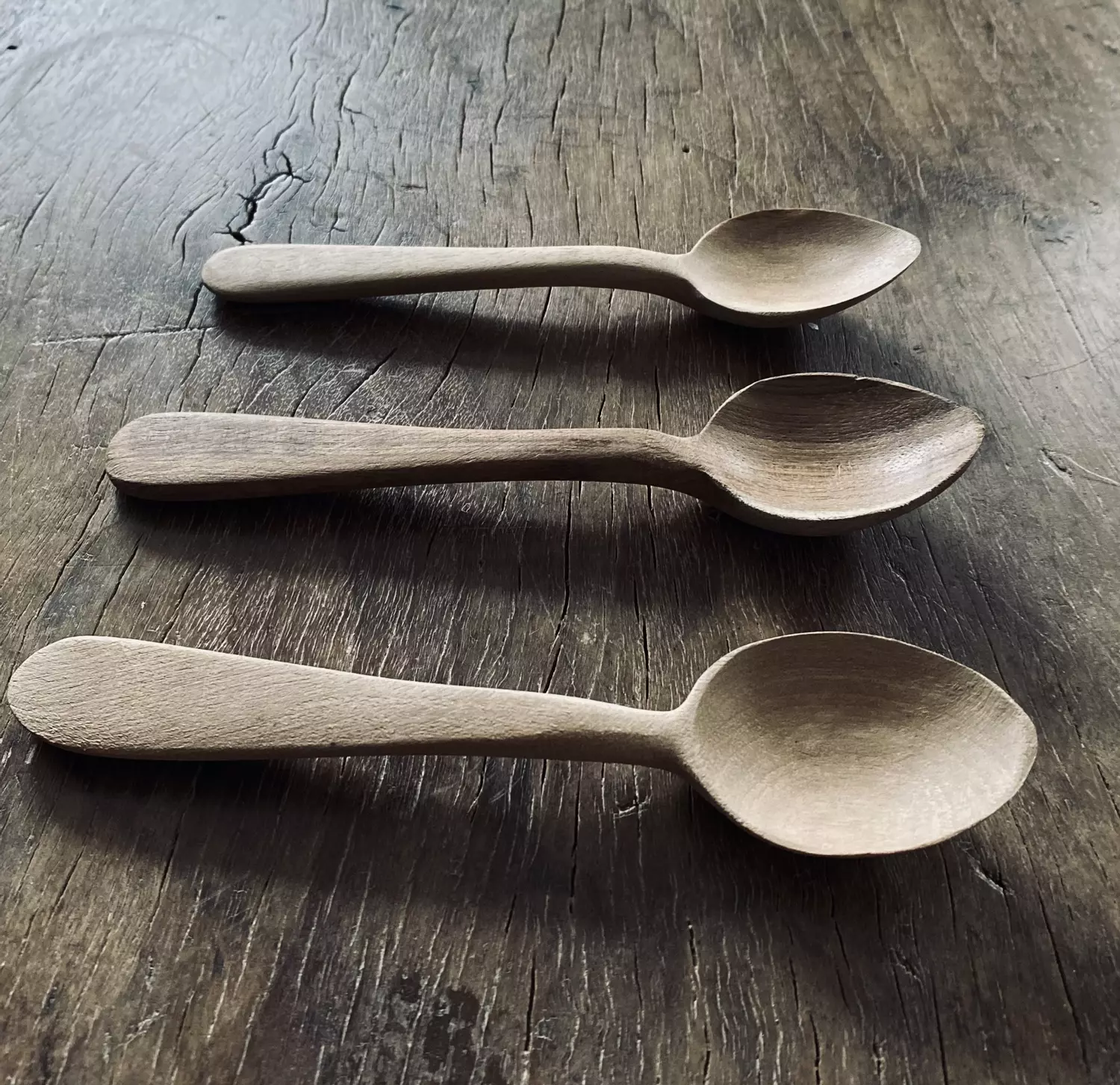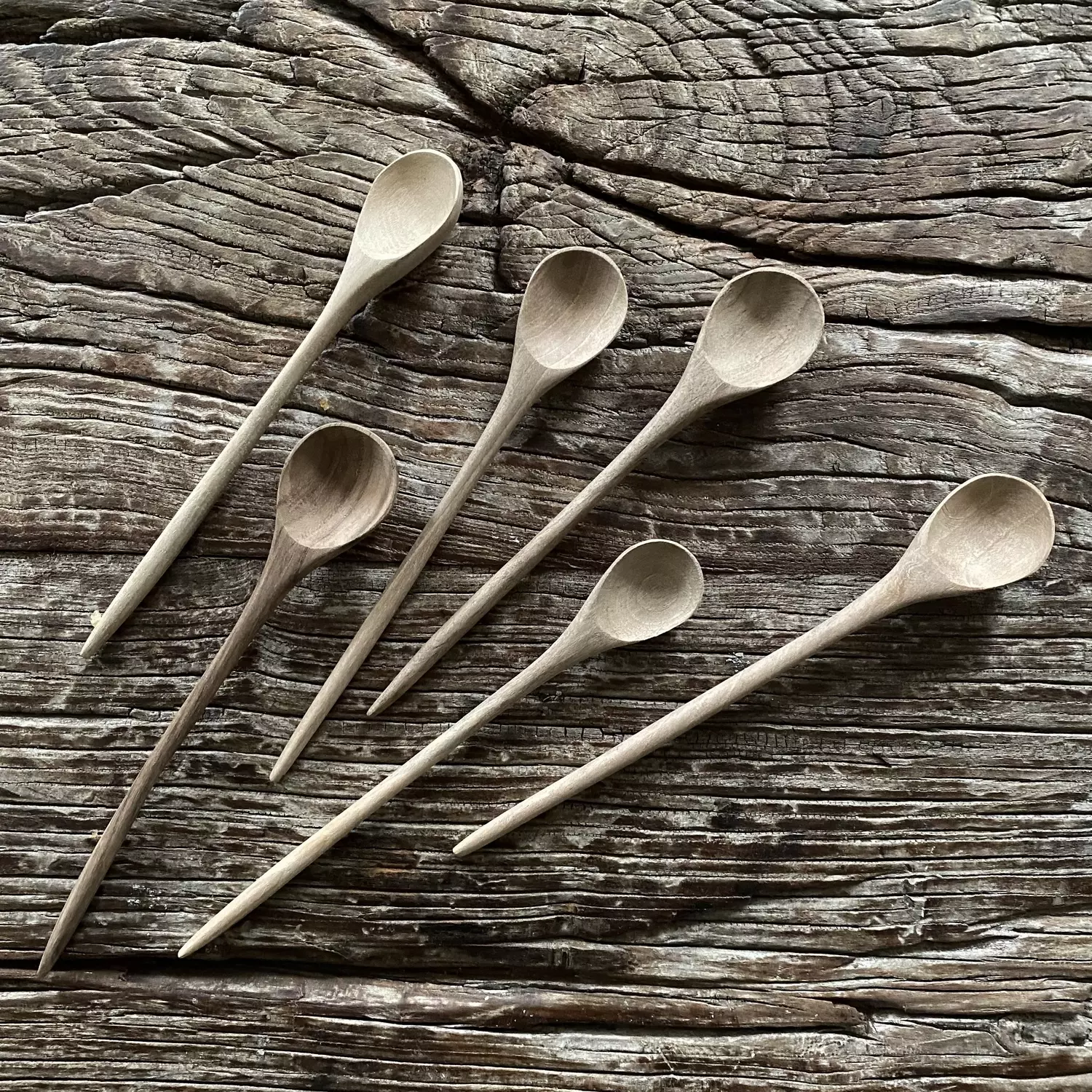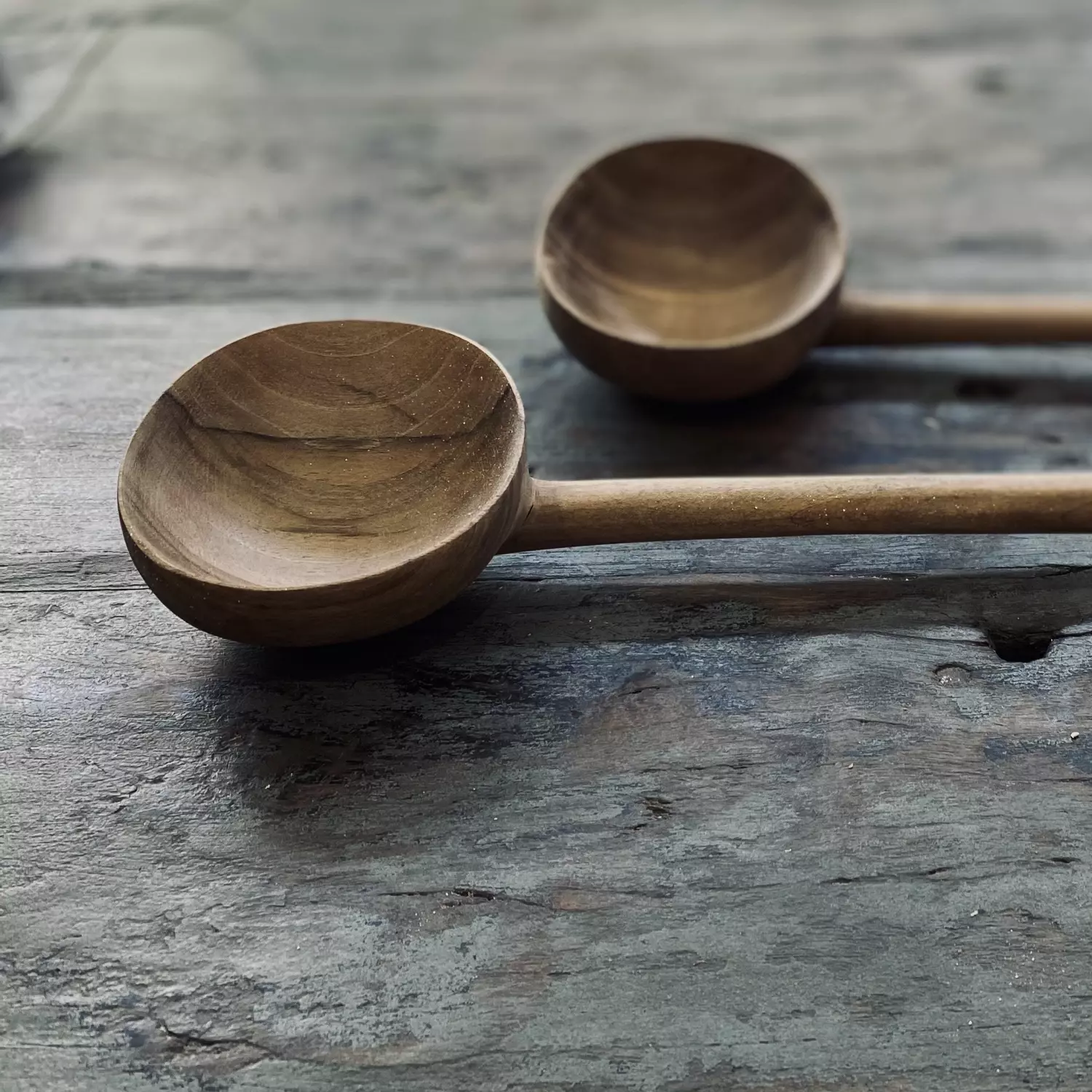 Wooden spoons
KITCHSPOONS
Our selection of wooden spoons are all hand-carved from Moroccan walnut.

Sizes and colours may vary due to this being an all-natural product.

Sizes:

Small wooden spoon - 15cm

Ladle - 33cm

Scoop - 20cm

Tablespoon - 21cm

Teaspoon - 13cm

The Fig Store will endeavour to ship all orders within 7 working days. We use either Royal Mail or a reputable courier, depending on the size and weight of your order. With regards to larger furniture orders, please request a delivery charge by emailing us. Please note that all deliveries must be signed for.

UK Delivery Charges


If you live outside of the United Kingdom, please contact us for the delivery charge.

Returns

We hope that you will be delighted with your goods. However, if you are not entirely satisifed with the goods you can return them to us for an exchange.

We ask you to notify us at admin@thefigstore.com within 7 days of receiving the goods. You will then be issued with a returns number.

Goods must be returned to our address within 14 days of dispatch. The returned products must be in new, perfect condition and in the original packaging. Any fragile items must be securely packed so no breakages occur.

If the item is damaged or faulty please report this within 7 days from date of receipt of goods and the item will be replaced free of charge. If not reported within 7 days, then replacement will be at the Company's discretion.

If you wish to return an item which is not damaged or faulty, then we are happy for you to return the item for a credit note, but this is done at your own cost and will incur an admin charge.

If you requested a replacement for a damaged or faulty item, this will be sent free of Post & Packaging charges.

If you have requested a refund, this will be processed within 21 days of receipt of your returned items. If this refund is made directly to your credit card this should appear on your next credit card statement.

Stone Dish

KITCHBLACKSTONE

Our small, black stone dishes are perfect for use in the kitchen for spices or as a soap dish in the bathroom.

Size: 10cm diameter x 2cm height

Mini Wooden Dish

TABMINIDISH

Mini wooden dish. Ideal for salt and pepper.

Handmade from walnut wood.

Sizes and colour may vary.

Approx size: 8cm - 10cm diameter

wooden Butter Knife

KITCHWOODBKNIFE

Similar to all our wooden spoons these butter knives are made from Moroccan walnut wood.

These products are hand crafted so sizes and colours may differ.

Size: 19cm